Amazing Realtor!
You are the most amazing realtor I have met!

Thank you so much for all of your help in working to get my home sold. I am so amazed at your dedication that you actually spend an entire day cleaning, raking leaves, and helping us make the home more showable. It was way beyond your call of duty to do this, but we really appreciate all of the extra work that you have devoted to helping us sell our home. When we first bought our home from you, I knew we had a great realtor when you helped us find and pull all of those documents for the septic easement. You just seemed to know where to look for everything and who to ask. Thank you again for all of your hard work and I tell everyone that needs a realtor to call you because you are the hardest working realtor I know!

Darlene Johnson

New Ideas....
My husband and I placed our home on the market with Ginger Swanson and also purchased our new home with her assistance.
We thought we were looking for a single family home and she just happened to say that a condo was on the market and asked if we were interested in taking a peek. We never even thought about buying or living in a condo, but we said we'd look.
Well, here we are 1 ½ year later and loving our condo!

In the meantime, Ginger sold our home and it turns out that it was the quickest amount of time that that particular home had ever sold. Ginger had open houses, served hot baked cookies and worked hard at getting a buyer for us.
At the time the offer came in, she was available every time I called her, which was a lot!

My husband and I recommended her to 2 of our friends that also were looking to sell their home.
She has been the best realtor that I have dealt with after purchasing and selling 3 homes.

Gayle & Dan George

Goes the Extra Mile...
I feel so fortunate to have Ginger as my realtor. I appreciate the fact that she never pressures me to do anything but gives me her expert opinion about issues and then leaves the decision making up to me. ginger truly goes the extra mile to make the whole experience a win/win situation for everyone. I really appreciate her honesty and integrity, very important to me when working with anyone. Buying or selling a house/property can be extremely emotional and ginger is a calming presence during those times. She is my realtor for a lifetime, no need to look any further…



Customer Service
We found Ginger to be extremely diligent in her efforts to sell our land. She kept us informed of all of our options, didn't try to convince us to do what we didn't want to and even patiently helped us through all of the paperwork and negotiations. I have nothing but respect for how she handled our transactions and would highly recommend her.
Sandy and Rob

Prompt Attension!
Ginger Swanson is a great Real Estate Agent. I needed to purchase a property quickly. Ginger stayed on top of the purchase and in two weeks we went from no property to occupancy after a successful closing. There were a number of issues that Ginger resolved quickly and when some extra help was needed she was there. I really appreciate the work of Ginger Swanson and highly recommend her services as Real Estate Agent. Anthony S. Lefco
Well Seasoned Professional
If you are looking for a partner to assist you with your real estate transaction, chose Ginger Swanson! Ginger recently helped us with the sale of our Goldendale home. She is prompt, knowledgeable, honest and a seasoned real estate professional. She kept our sale on track smoothly and kept us informed every step of the way with "no-nonsense" and humor. We highly recommend Ginger! Terry & Kathie Otte
Determination
I met Ginger Swanson about 8 years ago while looking for a house to buy in White Salmon or Lyle area. She was determined to find me a place that would meet my needs and budget. It took some doing but we found a place that was perfect. I worked out of town for two weeks at a time back then and she was very helpful with working around my schedule. There was a lot of running around to do in order to secure financing and she did all the work that I should have done and we made the deal happen. Her extra effort made it very easy for me.

A couple years ago I decided to sell the place and the market was a challenging one. She was very hard working, patient and diligent and it sold as well.

Ginger has become a good friend and is a trusted partner when it comes to my real estate needs. I would, and have recommended here to many of my friends. She is hard working, professional and really fun to work with. I recommend her to anyone.

Mitch M

Consummate Professional
We're settling into Arizona life and we would sincerely like to thank you for all your help selling both houses. Mary and I could see that could see you were the consummate professional a few years ago when you helped us sell our rental. You had the answers for every question we asked and provided tips on things that hadn't even come to mind yet. You kept us up to date on the process every step of the way and got us a great price for our house. We saw your dedication and professionalism once again this year when you took care of the sale of our family home. I have recommended you to every one who is thinking of selling and will continue to do so. I think you truly treated us the way you, yourself, would want to be treated. Thank you very much. We are so glad we met you.
Bob and Mary Lee

"Ginger is Amazing"!
"Ginger is amazing. She makes selling your home easy and fun. Ginger is also wonderful buying a home. She follows up on everything and does her and your homework for you. I have purchased and sold several homes in the past so I understand how the experience can be tough or easy. Ginger will find your easy way to work in Home purchase or selling."

Darlene Viviani
412 Centerville Hwy, Lyle, WA 98635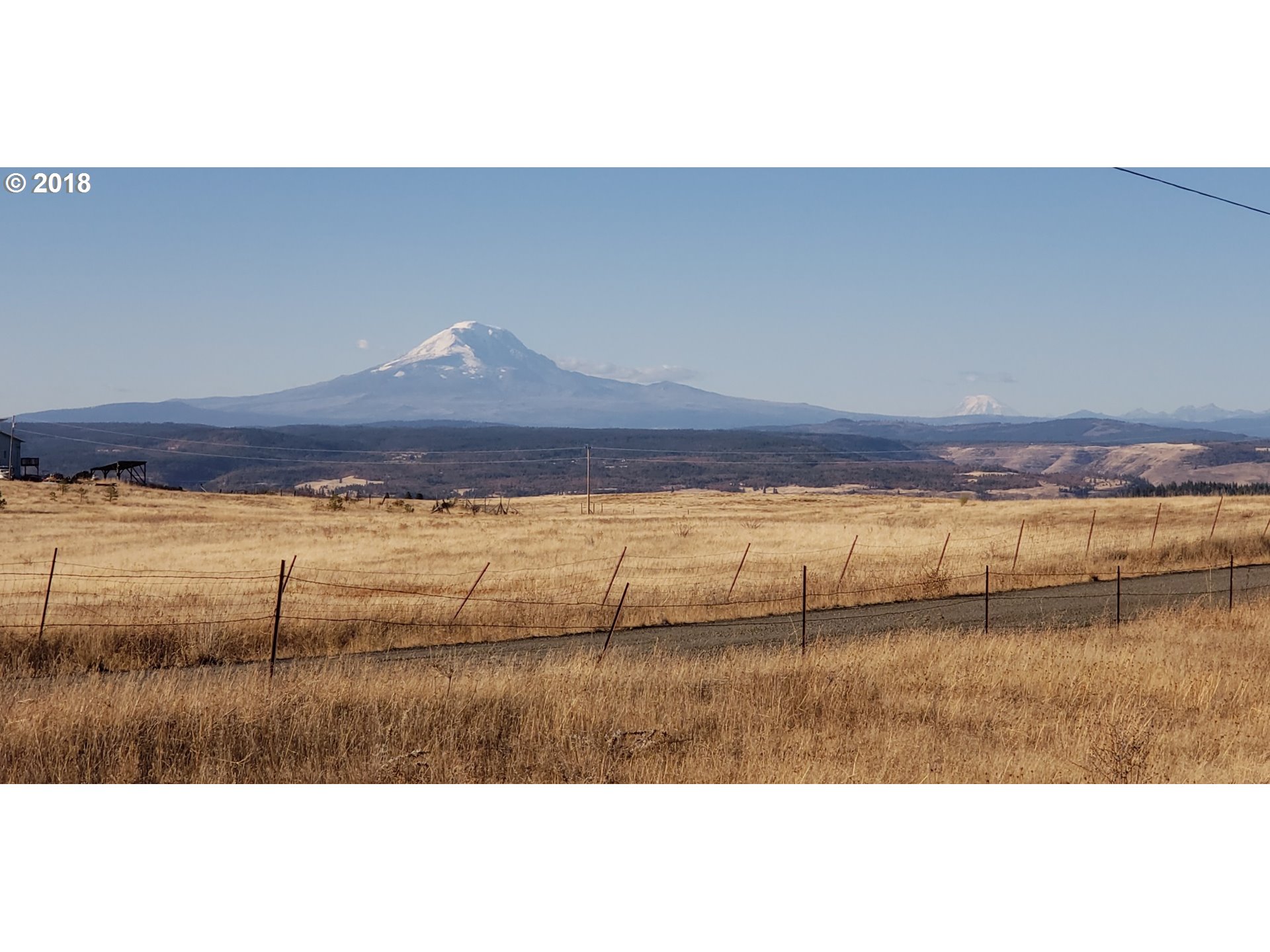 Hardest Working Agent We've Ever Had!
Ginger sold our house on 20 acres, another 20 acre property and a 60 acre farm in 2018. We previously had the property and the farm unsuccessfully listed with other agents at different real estate companies. Ginger had a good understanding of the value of each of our listings and helped us set our selling prices. She was very diligent, responded quickly to the questions we had and kept us informed during the entire process. She was a delight to work with and the hardest working agent we have had the pleasure to work with in real estate transactions in 4 states. Ken B. 9.8.18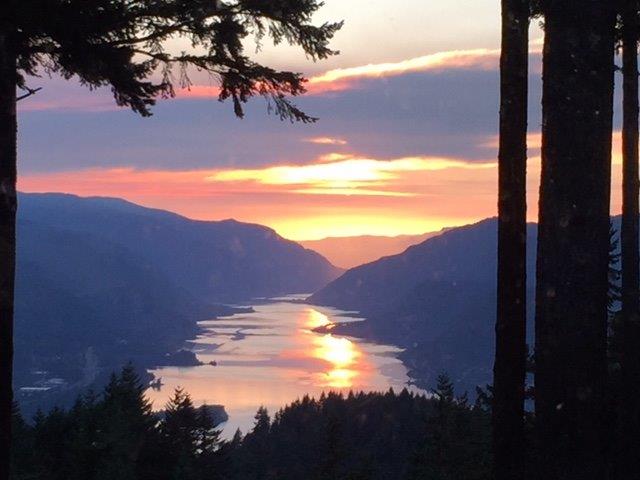 Superlative!
Ginger is superlative. If you don't list with her you do yourself a disservice! She goes the extra mile to display your home, professional photographers with drone, but more important she is honest, kind and extradorinarly well informed about the market. You cannot do better than to associate yourself with Ginger. We love her and give her our unqualified endorsement. If we had 100 houses to sell, Ginger would have 100 listings! Dolly S. 1.22.19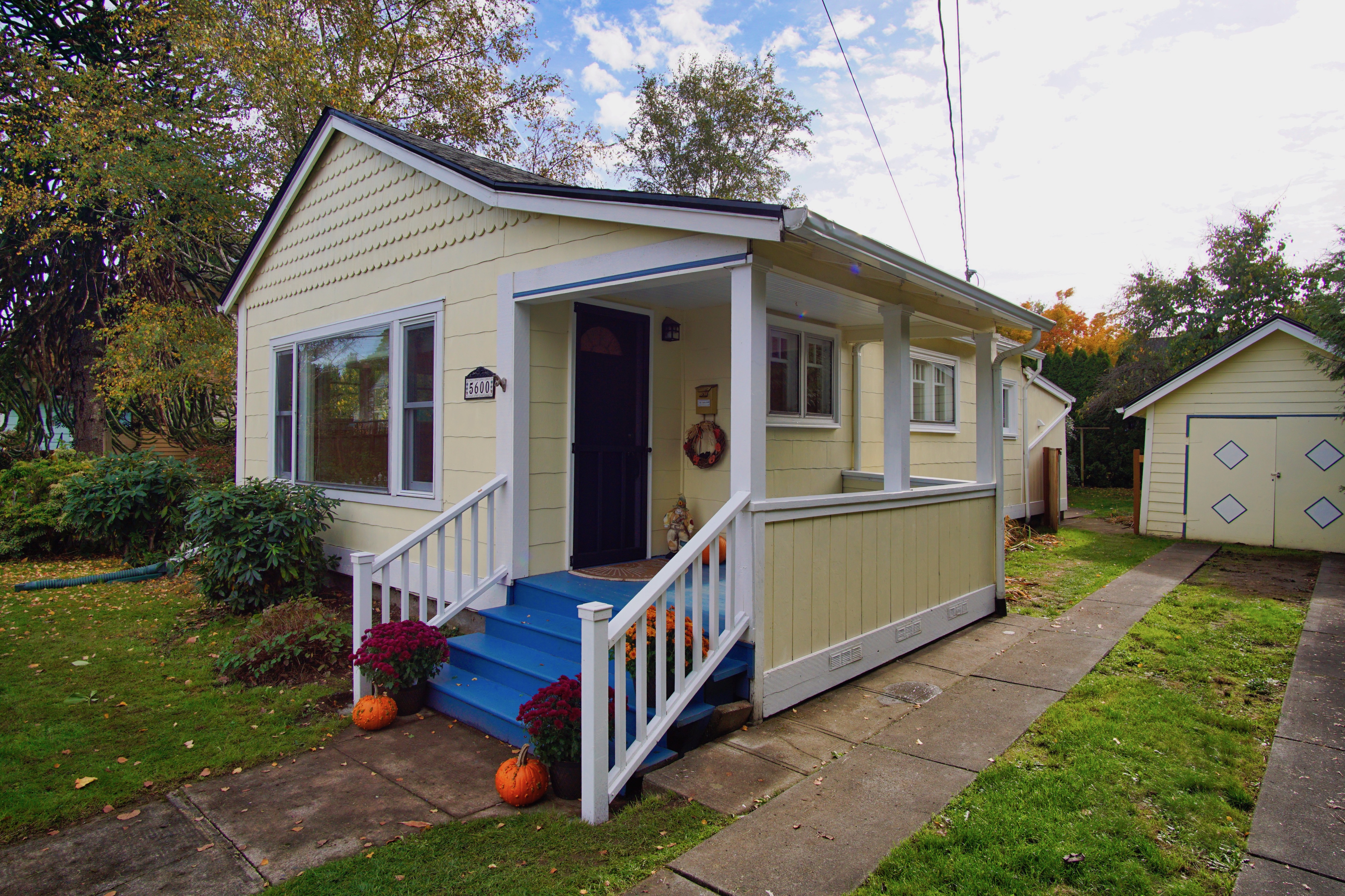 Ginger is Fantastic!
Ginger was fantastic. She was so on top of things, explained things to us really well, very responsive and on top
of that, just a delight. I would highly recommend her and would use her again in a heartbeat if we ever have any real estate needs. Kelly Larson 2.18.19
Amazing! 9.21
"Ginger was AMAZING - Deep knowledge of the real estate market in her area - Excellent communications and marketing ideas - Willing to listen
to my ideas and we worked as a team to meet my goals and she made it fun - real estate deals are so stressful, but she put me at ease and made
sure that everything was tied up nicely with a bow - I'd work with Ginger again and again - thank you girl for all of your help!" - Justrebootme 9.21
Extraordinarily Skilled! 1.13.21
Ginger is a terrific person -- and happens also to be an extraordinarily skilled and experienced realtor! She is friendly, positive, pays attention to the details, and is quick to respond to any question or development in the sales process. She knows the housing market and sold my house for an amount much greater than I dreamed of getting. She is very respected by other realtors, so when she makes a representation, the other realtors know she is being accurate and honest with them. I think this fact really speeded up the sales process. Ginger made the sale of my home a positive experience, for which I will always be grateful to her! S. Baker
Ginger is Amazing! 11.17.20
Ginger is amazing! goes above and beyond the call of duty. Always responds in timely fashion and keeps on top of all the issues necessary to both buy and sell a home! Ginger has both been our listing agent for sale of a land and was our representative agent when we purchased a home and both times has been top notch! Ginger lives and works here in the Columbia River Gorge, she has terrific relationships with the agents and local services that help with all the phases of both buying and selling a home. She is courteous and gracious and funny; a genuinely caring human, smart and a joy to work with! M. Maccabee
Only Realtor I'll Use! 10.15.20
Ginger is the only realtor I'll use. She showed & sold me my first house (2001) She helped me buy my brothers house (2005) and sell it 12 yrs later. Then she just recently helped me sell my first house. (2020) Ginger listens to her clients. You want a 3 bdrm 3bthrm house. She won't show you a 2 bdrm 1 bthrm house! Why other realtors do that is beyond me. It's dismissive and annoying. Ginger makes you feel as though you are her only client. Unlike other realtors, who stay in their office and text their clients & showing pictures of houses online, Ginger actually meets with you. Ginger is always available. She answers your calls or if you have to leave a message she always returns your call, promptly. And her personality is wonderful. Ginger is a very upbeat and positive person. Lots of energy and makes you feel good. Selling and buying a house is a stressful event but Ginger's style, knowledge, and personal commitment to her clients reduces that stress ten fold. I won't use any other realtor. Ginger Swanson is the best at what she does. It's no wonder she's so successful~ she's earned that success by getting out there with her clients and working hard for them! R. Miller


We Always Felt Supported! 10.15.20
Ginger worked very hard for my wife and I during this process. Her communication was excellent and she always kept us appraised of issues and timelines. We always felt supported and she was quick to respond to our questions. KentB
Great Care & Local Knowledge! 11.12.2019
Ginger took great care of us. She got us into a house that is perfect for our family. She is a local and knows the area very well. Super quick responding to texts, calls, and emails. Thanks! PatandRach
Purchased Numerous Properties through Ginger! 10.11.2019
I first met Ginger over 10 years ago when she helped me find and buy my first home in White Salmon, WA. I've used her for all of my real estate transactions since! We've looked at more properties together than I can count, and she's helped me successfully purchase two rental income properties in The Dalles, OR, one lot in The Dalles, OR, and one rental property in Portland, OR. This fall she found the perfect home for my family and I to move into in White Salmon. I trust Ginger completely, and I couldn't recommend her more! JoEllen.Pail
Ginger is Terrific! 9.28.19
Ginger was just terrific as our agent: knowledgeable, accessible, timely, encouraging, and with a high degree of integrity. I would recommend Ginger to anyone! Zuser
Ginger is a Rockstar! 9.25.19
Wow, What an awesome real estate agent! Ginger was wonderful every step of the way. First, researching the comparable properties, presenting us with a comprehensive report showing the comparable properties, and suggesting a listing price that was higher than we expected. Next, helping us stage the house, making recommendations on how and where to place things to make the house look tremendous, she even brought over flowers! Then, advertising the house with what was obviously a superior advertising strategy as we had 12 showings in 15 days. Finally, helping us navigate through our offer, providing helpful insights, and suggestions without causing us to feel any pressure to accept or reject the offer. All this adds up to Ginger selling our house for a higher price than we expected in just two weeks!
We have recommended Ginger to two family members and a neighbor, she has already helped one buy a property and another sell their home. We will continue to recommend her to anyone looking for a realtor in our area.

After the experience we had with Ginger we would never consider buying or selling any real estate without Ginger representing us.....she is a real estate rock star!! morwind4lyn
Ginger was Fantastic! 9.25.19
Ginger was fantastic. She was so on top of things, explained things to us really well, very responsive and on top
of that, just a delight. I would highly recommend her and would use her again in a heartbeat if we ever have any real estate needs. K.Larson